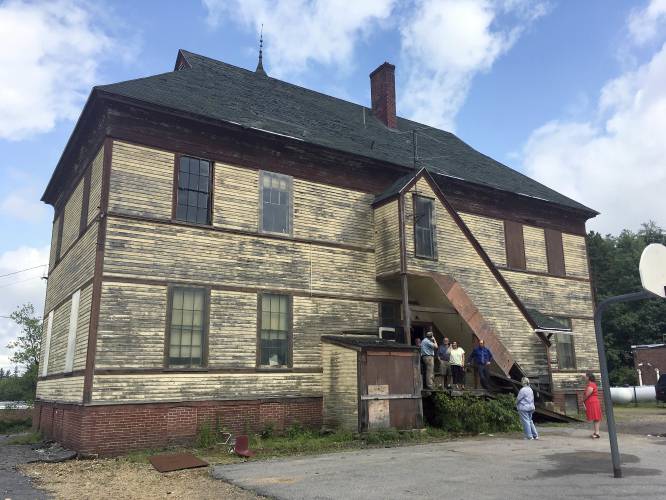 21 historic preservation projects receive LCHIP funds
The Land and Community Heritage Investment Program has provided total funding of $ 4.1 million to 32 recipients, including 21 historic preservation projects, in New Hampshire.
Some of the projects are associated with meeting housing needs, including the Gale School Project of Community Developers of the Lakes Region in Belmont and the Sacred Heart School of Nashua and School of the Sacred Project. Heart of Nashua.
Officials pointed out that this year a number of small towns have received funding for projects, including the northern communities of Pittsburg, Stratford, Wentworth, Warren and Effingham as well as Grafton.
In addition, four recipients will use their grant to study notable historical resources, including the Canterbury Shaker Village, the North Church in Portsmouth and the Tilton Island Bridge in Tilton.
"In these uncertain times, this news is a big boost to communities across the state," said Jennifer Goodman, executive director of the New Hampshire Preservation Alliance. "LCHIP grants are investments that revive historic monuments, help protect our sense of community and stimulate new economic activities. "
According to Goodman, the historic preservation activity supports jobs, improves the tax base and helps stimulate additional investment, and because of the labor-intensive nature of the rehabilitation, more money is flowing. in local economies than it does with new construction.
She also pointed out that an American Express millennial survey highlighted the generation's interest in living and working in places that feature a mix of old and new architecture and places of community gathering. Additionally, studies show that heritage visitors stay longer and spend more than other types of visitors.
The NHPA itself was a grant recipient and will use its $ 60,000 grant to award up to 15 grants to nonprofits and municipalities for historic building assessments, Goodman said.
These building assessments are tools for groups starting a preservation project or moving into a new phase. The process brings together preservation professionals, architects and engineers to inspect and document the construction, evolution and condition of a structure, and make recommendations for repair and reuse, as well as cost estimates. .