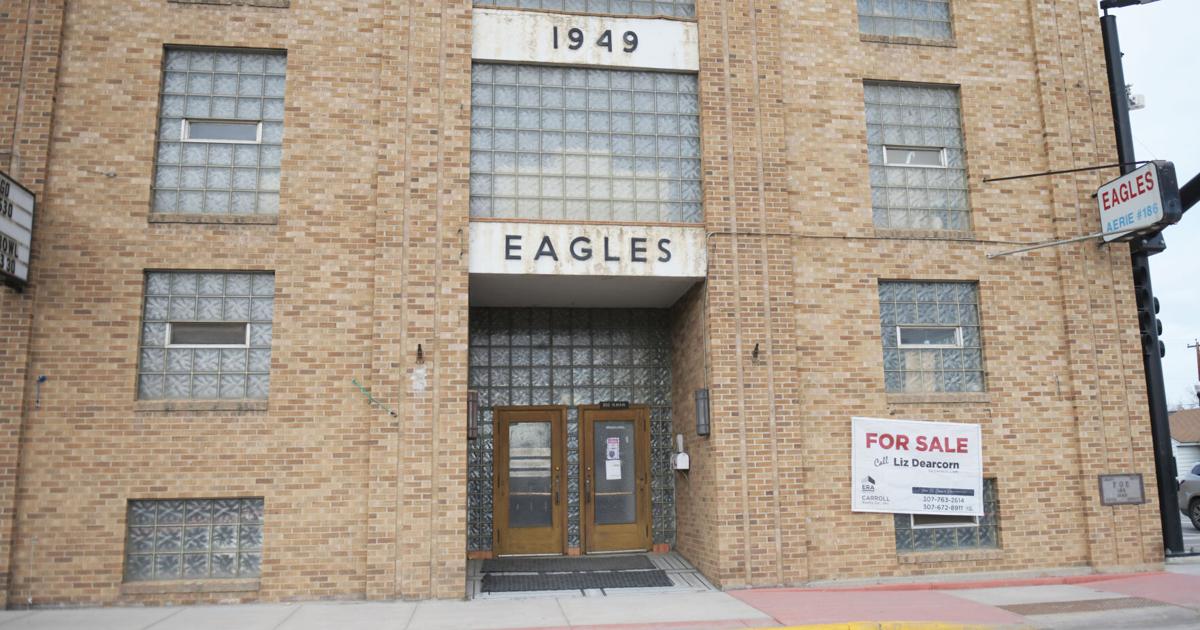 Archaeologists Encourage Everyone to Participate in Historic Preservation Workshops | Local company
SHERIDAN — Perhaps the most requested guests at this year's Wyoming Archaeological Society Spring Meeting in Sheridan are real estate agents.
"I think real estate agents (would benefit from attending)," said Christine Varah, vice president of the WAS Sheridan/Johnson chapter, mentioning that current buildings for sale or owned by local individuals could benefit from program opportunities. of historical preservation.
While the typical attendees – archaeologists – will most certainly be in attendance, special presentations on historic preservation and the rehabilitation of historic buildings will attract a different set of interested attendees to this year's conference.
Representatives from the Wyoming Historic Preservation Office sponsored free workshops — open to the public — on the following topics:
• Tax credits: find out how the tax incentive program encourages private investment in the rehabilitation of historic buildings
• Completing a National Registry Nomination: Criteria and Benefits for Listing Historic Properties
• Historic Preservation Grants: what is available and how to apply.
Several locations in Sheridan County currently exist on the National Register and entities have used historic preservation grants in the past, but there are other locations where the use of historic preservation funds, tax incentives and designations will not only preserve Sheridan's historic buildings, places and landscapes, it will provide additional funding and cost savings to those wishing to embark on the costly effort to preserve older facilities, Varah said.
Real estate agents can be a good first group to learn the information included in the workshops, as they will be able to educate potential buyers on cost saving opportunities and the benefits of historic preservation.
"As you have (historic buildings and land) listed for sale and you have a buyer interested in preservation, how do you have these conversations with buyers and sellers about it?" Vara said. "Maybe grant financing, if realtors know about local grant financing and they talk to an out-of-state buyer or seller, that might help them close the sale. Older buildings don't have to be a deterrent.
Varah, archaeologist and project manager for SWCA Environmental Consultants, is also treasurer of the recently active Sheridan County Historic Preservation Commission. The group is finalizing Sheridan County's first Historic Preservation Plan intended to "promote the educational, cultural and economic benefits of historic preservation through the preservation, adaptive reuse and interpretation of buildings, sites, structures, areas and archaeological sites premises throughout the county.
"It's this building of knowledge about how we can work to preserve the resources we have in Sheridan County, and then the tools available to the community through the Wyoming Historic Preservation Office to achieve those goals. preservation," Varah said. "We all know that our city is growing very rapidly, and I think you see a lot of that growth coming up against our heritage, our cultural heritage, and those buildings and places that have been here for a very long time and are very important to the community."
Varah said she believes that many entities, especially employees and officials in applicable government positions, may not be aware of Wyoming Office of Historic Preservation offerings and may also benefit from the workshops to learn ways possible to help encourage historic preservation throughout Sheridan County by also offering incentives. or education for those who own historic buildings or land.
"Our city and county officials, we don't have a lot of planning guidelines around our historic neighborhoods," Varah said. "The few that we have, they are difficult to understand. I think if we could also work to educate our local representatives about historic preservation, they could be the resource.
In addition to the focus on historic preservation workshops, Jenny Aiello, SWCA Cultural Resources Project Manager, archaeologist and WAS Sheridan/Johnson Chapter President, said the conference will bring together like-minded historians to a wealth of topics and special features, with the Historic Preservation Workshops as a solid focal point.
"The (Sheridan County Historic Preservation) Commission is trying to be more present in the community, and it's a great way to tie it all together," Aiello said. "Archaeology is about documentation, recording and preservation, and the same with historical preservation. That's how they go together; we all love old stuff.
The conference will take place at the Ramada Plaza from April 29 to May 1. Additional excursions, including a walking tour of the Sheridan Red Light District led by folks from the Museum at the Bighorns or a historic firearms workshop and demonstration at Fort Phil Kearny, cost $12 per person for the tour at foot on Friday from 12:15-1:15 p.m. and a suggested donation of $6 for the firearms demonstration from 9-11 a.m. on Sunday.
Ashleigh Snoozy joined The Sheridan Press in October 2016 as a reporter before taking on the role of editor in November 2018. She is originally from Colorado and graduated from Biola University in Los Angeles.