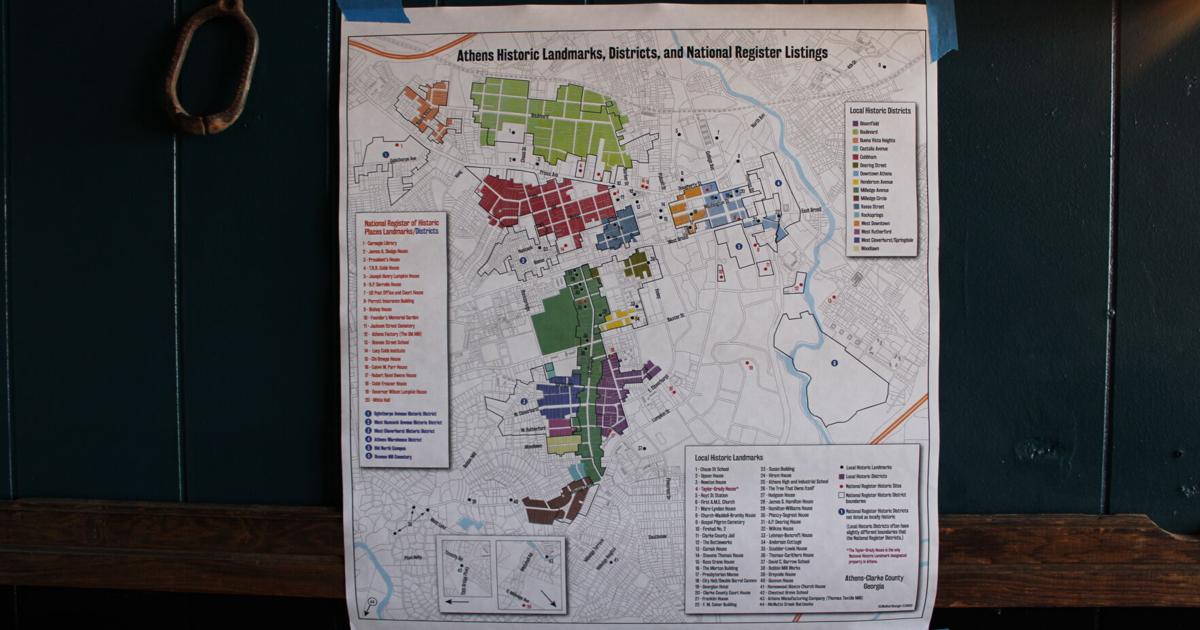 Athens Commissioner Tim Denson Hosts Town Hall on Historic Preservation of Normaltown | City News
Athens-Clarke County District 5 Commissioner Tim Denson invited community members to the Normal Bar on Tuesday night to talk about the Normaltown area's potential to become a local historic district.
Normaltown refers to an area of ​​Athens around the intersection of Prince Avenue and Oglethorpe Avenue. Most of the area is within the current boundaries of District 5, although some is within District 3.
A portion of Normaltown along Oglethorpe Avenue is currently on the National Register of Historic Places, listed as the Oglethorpe Avenue Historic District. This means it is nationally recognized as a historic district but has no protection from zoning and building development, according to Georgia's Ministry of Community Affairs.
However, local historic districts may place limits on physical development of a property or area considered historic, according to the Georgia Department of Natural Resources.
Although no formal work has been done to make Normaltown a local historic district, Denson said the town hall meeting served as a way to lay the groundwork and allow area residents and a panel to Invited representatives from the Athens Historical Committee to discuss their thoughts and concerns about the possibility.
Among the four panelists were Thomas White, Ellen Walker, Heather Fletcher, Chair of the Athens Historic Preservation Commission, and Tommy Valentine, Executive Director of Historic Athens.
Valentine discussed the potential compromise that would come with registering Normaltown as a local historic district, addressing citizen concerns about various regulations that come with properties falling under a local historic district.
"It allows neighborhoods to have a say in how this [new growth in the area] look, how it plays out and which areas are subject to different standards depending on their historical significance. So it's a compromise, it's a bit of a headache every once in a while," Valentine said. "But the thing is, the ultimate reward is that you're not going to wake up one day, and tomorrow there's going to be a 4-foot metal structure next to you that you didn't see coming. There won't be. not something that will come into your neighborhood that will completely change the vibe and sense of place in the neighborhood in a detrimental way.
Citizens have asked questions and expressed concerns about the change in what they can and cannot do to their properties that could follow a decision to register Normaltown as a local historic district.
Walker said the meeting was a way to reopen the discussion on whether or not Normaltown should become a local historic district and the community's input on the matter.
"As we all know, those of us who live in this quadrant here, things have changed. And there's been a lot of demolitions. And there were two recently that weren't so egregious," Walker said. "But it got me thinking, 'Well, you know, is it time to talk about this again? I knew Normaltown had this discussion before and I know it didn't materialize, and that's fine. I don't want to pit neighbor against neighbor.