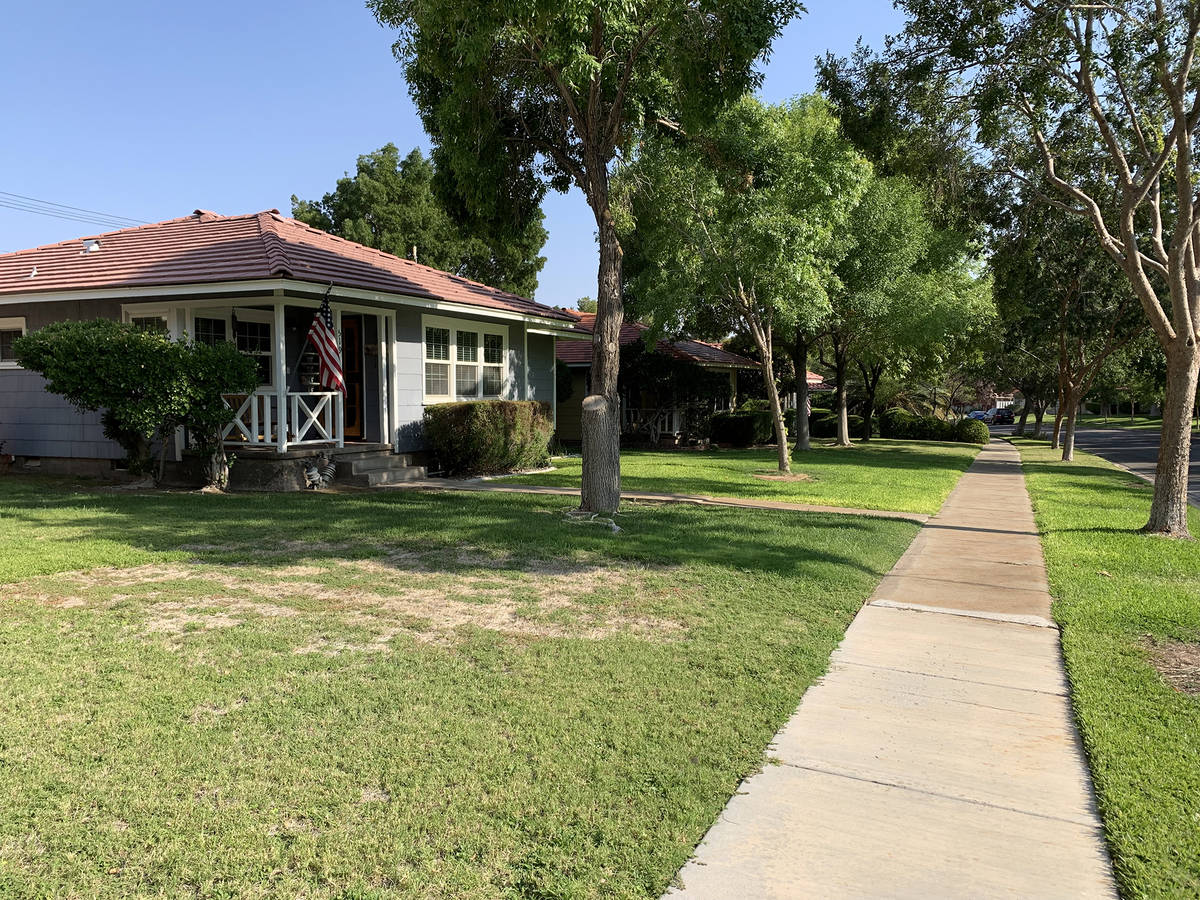 City adopts guidelines for historic preservation
[ad_1]
Boulder City has a new guidance document for future historic preservation efforts.
"The historic plan is not regulatory," said Michael Mays, director of community development. "It's a guidance document.
The Board approved it by a 3-2 vote at its Tuesday August 24 meeting. Councilor Sherri Jorgensen and Councilor Matt Fox voted against.
"I think it's really important to move forward with this. … This is something that was determined when we created our strategic plan, "said City Councilor James Howard Adams. "Historic preservation was something that was put there. This was done through public engagement. The public has made it a priority, let historic preservation be something. To move forward, we need an action plan.
Jorgensen said she was afraid to endorse it now because much of the process, including community outreach, took place during the pandemic.
"I just think it would behoove us to ask them for more information (historic owners)," she said. "At least give them the opportunity if we ask them, with their private property, to live up to these standards that we are going to create. "
Mayor Kiernan McManus said the city has been doing polls like this for years and recommended people take a look back at these and what else has been done.
In early 2020, the city hired the Nevada Preservation Foundation to prepare a historic preservation plan for the community.
Blair Davenport, member of the Historic Preservation Committee, thanked the board for its approval.
"The plan is designed to build and support an ethic of sustainable historic preservation," she said. "It does a great job of outlining a way forward that supports the overwhelming desire of the community to invest in the preservation of Boulder City's unique historic resources."
One of the objectives of the plan is to update the structure, powers and functions of the Historic Preservation Committee by giving it the power to approve, conditionally approve or deny a request for alteration or demolition of 'a historical resource. He would also be able to do the same for new construction in the historic district.
This approval or denial would be based on preservation standards that have not yet been established. Membership requirements for committees would also be updated to include commissioners with professional training.
"I am totally opposed to giving them (the Historic Preservation Committee) the power to deny you a building permit," said Larry Turner in a public comment. "It's a citizens' committee.
Grant Turner also said he was concerned about how this would affect the rights of private landowners.
"This leaves open the possibility that a candidate fulfills all the eligibility conditions and still be refused…. I think a lot of us have really pushed for historic preservation, but giving anyone control over what private owners can do with their own property really exposes the city to a huge responsibility, "he said. declared.
Although these proposed changes are part of the approved historic preservation plan, they are not yet valid.
"The plan… does not make the recommended actions valid," Mays said.
Mays said those changes would be brought about by future amendments to the text.
This process would begin with a meeting of the Historic Preservation Ordinance ad hoc committee to discuss changes to the plan and recommendations from the Nevada State Historic Preservation Office. He would then come back to council and council would ask staff to make any changes to the city code.
This process would include many opportunities for public input, according to Mays.
The plan's objectives for historic preservation include reviewing and amending the city code to conform to current state and federal historic preservation standards; identify and promote historical resources that help define a sense of belonging to the city; foster community support for preservation practices; promote private and public use of historic structures and develop cultural heritage tourism programs based on historical preservation ideals as an economic driver and educational resource for the community.
Contact reporter Celia Shortt Goodyear at [email protected] or 702-586-9401. Follow her on Twitter @csgoodyear.
[ad_2]