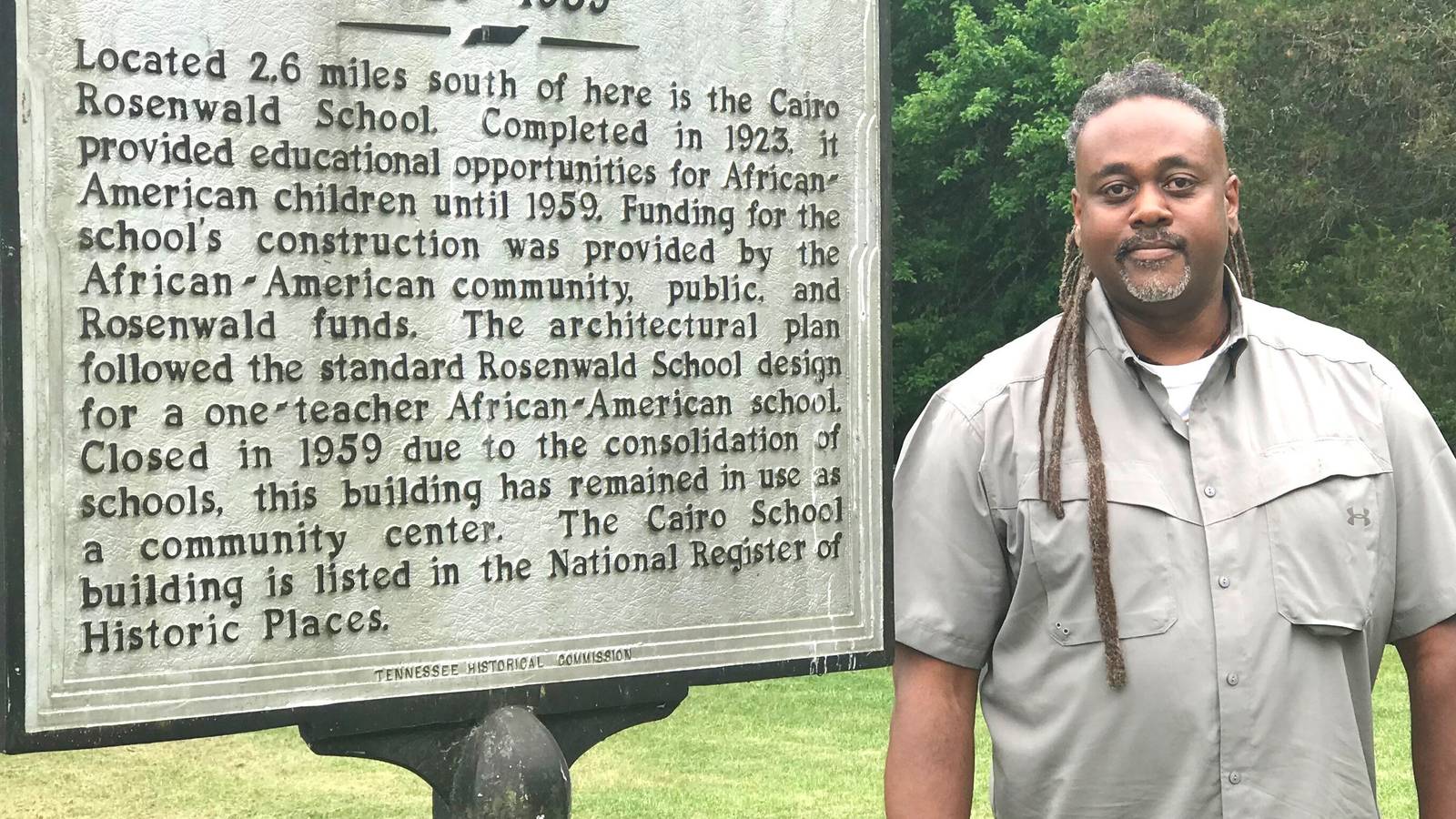 Clemson Institute for Parks honors NPCA leader for history and cultural resources National Parks Conservation Association
For more than twenty years, Alan Spears has been a powerful driving force in protecting many chapters of our country's diverse history.
Clemson, SC — Alan Spears, senior director of cultural resources at the National Parks Conservation Association (NPCA), will be honored at the George B. Hartzog, Jr. Awards Program Oct. 4 with the Robert G. Stanton Award from Clemson University Institute for Parks in recognition of his sustained achievements in protecting America's historic and cultural resources.
"For more than twenty years, Alan Spears has been a powerful driving force in protecting many chapters of our country's diverse history," said Kristen Brengel, senior vice president of government affairs at the National Parks Conservation Association. "Alan has a wit and a sense of humor that endear him to everyone from his colleagues to some of the nation's top officials. For Alan, making sure our national parks tell the full story of America is more than a job or even a calling – it's a calling. There is no one I trust more to work with communities, Congress and the chroniclers of history at the Park Service than him .
Alan's long career at the NPCA has included leading and contributing to campaigns to establish national park sites like Pullman, Birmingham Civil Rights and the Medgar and Myrlie Evers Home National Monuments, which help tell the story of the civil rights movement. He was also a leader in campaigns to establish the Fort Monroe, Harriet Tubman Underground Railroad, and Colonel Charles Young Buffalo Soldiers National Monuments, park sites that tell stories of America's legacy of slavery, of discrimination and abolition. Alan has also worked to connect national parks across the country to new audiences of racially and ethnically diverse voters.
More recently, Alan led the NPCA's efforts to establish a national park site in Mississippi commemorating the legacy of Emmett Till, his mother Mamie Till-Mobley, and foot soldiers of the Mississippi Civil Rights Movement. He devoted years of leadership and labor to a campaign to establish America's first national park dedicated to a Jewish American, Julius Rosenwald, and the schools Rosenwald built to fight racial injustice.
"Receiving an award that bears the name of Mr. Robert G. Stanton is an extraordinary honor," said Alan Spears. "I am very grateful to the Clemson Institute for Parks for the award and to Mr. Stanton, who set standards of commitment and excellence in service to our public lands which I have done my best to follow. National parks protect priceless American history that we cannot afford to lose. In return, our job is to protect them.
The Institute for Parks presents the annual awards program, named for George B. Hartzog Jr., the seventh director of the National Park Service, to showcase leading figures in parks and conservation.
The Robert G. Stanton Award is named in recognition of the distinguished career of the NPS's first African-American director. The award recognizes sustained and innovative achievement in promoting racial or ethnic diversity in the management of North America's natural, historical and cultural heritage.
Among Stanton's many accomplishments were the expansion of interpretation of the diverse cultural meanings inherent in national parks and the increased involvement of racial and ethnic minorities as visitors and employees. Alan Spears' work to publicize, designate, and access many cultural landmarks supports Stanton's longstanding desire to bring diversity to the NPS.
"As Alan advocates for the designation and protection of historic sites and monuments, he also engages a more diverse segment of the population in important conversations about our nation's cultural heritage," said Robert Stanton. "Access to these sites will help us further our mission to see greater minority participation in our nation's parks."
"I am thrilled that Alan is honored with this award. His ability to champion park protection, engage communities and influence the legislature is nothing short of heroic," said Bob Powell, director of the Clemson University Institute for Parks. "His dedication, energy and talent for connecting with his audience has led to monumental victories in designating and preserving our cultural heritage."
###
About the National Parks Conservation Association: Since 1919, the nonpartisan National Parks Conservation Association (NPCA) has been the leading voice in saving our national parks. The NPCA and its more than 1.5 million members and supporters work together to protect and preserve our country's most iconic and inspiring places for future generations. For more information, visit www.npca.org
Clemson University Parks Institute (CUIP) provides research, education, training and outreach services that improve the management of the world's parks and protected areas. It accomplishes this by providing park and protected area managers with innovative research to support science-based decision-making; and developing current and future leaders of the parks movement by providing interdisciplinary and transformative education and training programs. The Institute currently consists of 35 fellows and 10 researchers working on parks-related research.
Visit the Institute for Parks website for more information on the George B. Hartzog, Jr. Environmental Awards program and its recipients.