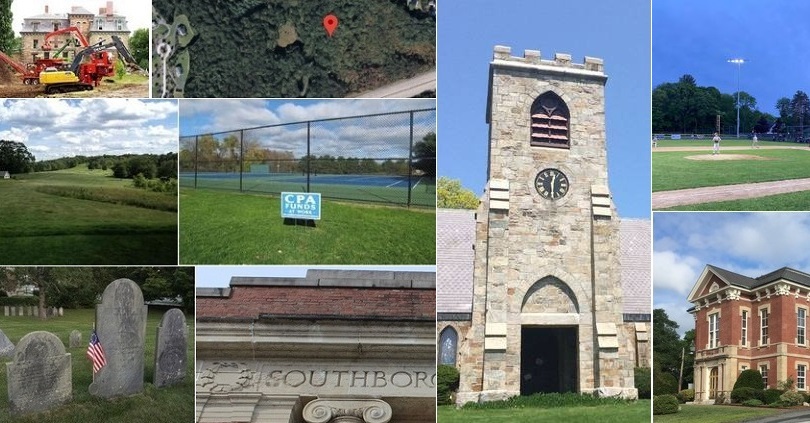 Community Preservation Committee Holding Public Information Hearing – June 21
Do you have a potential preservation project? Or maybe you have strong opinions about what Southborough's preservation priorities should be.
The Community Preservation Committee conducts its annual reassessment of the city's preservation needs. In addition, they will answer questions from people who want to know how to pursue funding for their ideas. This week, you have the opportunity to give your opinion or simply to find out more.
For those of you unfamiliar with CPC, here's an explanation from the City's website of the types of projects that can be part of it:
The community preservation committee must make recommendations to the municipal assembly for the acquisition, creation and preservation of green spaces; for the acquisition, rehabilitation, restoration and preservation of historic resources; for the acquisition, creation and preservation of land for recreational use; for the creation, support for the maintenance of community housing; and for the rehabilitation or restoration of such open spaces, recreational lands and community dwellings which are acquired or created pursuant to this section. With respect to community housing, the Community Preservation Committee will recommend, where possible, the reuse of existing buildings or the construction of new buildings on previously developed sites.
The CPC issued a public invitation to their meeting in two weeks:
Please attend the Community Preservation Committee (CPC) Public Information Hearing on Tuesday, June 21, 2022 at 7:00 p.m. The meeting can be watched or can be joined remotely with the meeting link: https://www.southboroughtown.com/remotemeetings.

At the meeting, we will be gathering feedback as part of the CPC's assessment of the preservation needs of the Southborough community. An overview of the Community Preservation Act and CPA fund application process will be presented

Please come with your specific project ideas and general needs for community preservation in Southborough. Attendance is strongly recommended if you are considering submitting an application.

Southborough Community Preservation Committee

Andrew S. Mills (Chair)
For more details, click here.