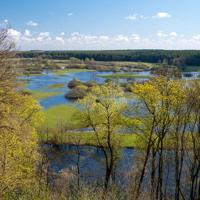 Filling the fund with empty AI resources could help local works in the event of a flood | News
(KMAland) – A little-known program in Iowa continues to pave the way for local coordination of flood prevention strategies, and supporters of the initiative point to an opportunity this year to increase funding .
Catchment management authorities (WMA) have been around for more than a decade, and proponents of the program hope lawmakers won't rule out a funding provision tied to the current Republican tax system in the State Senate.
WMAs bring together cities, counties, and soil and water conservation districts to better manage flooding and other issues in a watershed.
Kate Hansen, policy associate at the Center for Rural Affairs, said these coalitions could do so much more with consistent support from the state.
"Agricultural practices or educational programs for watershed planning, staffing, there's so much potential here," Hansen said. "We would really like that element to stay in place."
Income tax changes, which advocates for low-income Iowans oppose, are central to the Senate plan. He also calls for moving forward with a sales tax hike approved by voters several years ago for a natural resources trust fund. While it depends on a final formula, supporters hope there will be money for the WMAs, so they don't have to rely primarily on competitive grants and fundraising.
Cara Morgan, coordinator of the East and West Nishnabotna watershed coalitions, formed in 2017 in southwestern Iowa, said the local voices brought together through the program allowed them to plan and explore solutions to a range of flooding problems.
"We really felt like we accomplished a lot," Morgan said. "But we also have a lot to do and it shows in our watershed plan."
Morgan pointed out that local governments and agencies offer volunteers to be their representatives in WMAs. But there is often turnover, and a dedicated coordinator always brings everything together. She noted that it is difficult to fund such positions without state support.
"A lot of grants are meant to fund specific projects, but not fund people to help or lead those projects," Morgan pointed out.