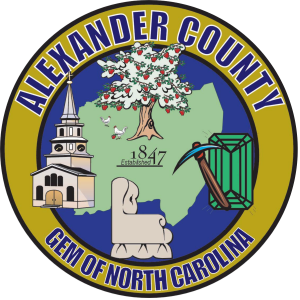 First in a series of "Lunch & Learn" historic preservation events scheduled for September 7
The Alexander County Historic Preservation Committee invites you to bring your lunch and learn more about historic preservation in North Carolina. Lunch & Learn events are scheduled every Wednesday at 12:00 p.m. during the month of September at the Alexander County Service Center Conference Room, located at 151 West Main Avenue in Taylorsville. The first presentation of the series is scheduled for Wednesday, September 7. Presentations will be made by members of the State Historic Preservation Office, a division of the North Carolina Department of Natural and Cultural Resources.
On September 7, Sarah Woodard David will review a brief history of the historic preservation legislation that underpins the National Register of Historic Places and an overview of the structure and branches of the North Carolina State Historic Preservation Office. The main theme of the presentation, however, is the national registry itself. The webinar defines the two elements required for listing on the National Register, which are architectural integrity and historical significance. The presentation outlines the National Registry registration process in the State of North Carolina.
The public is invited to bring a lunch and enjoy this free presentation. If you would like to attend, please RSVP to [email protected] or call 828-352-7757.