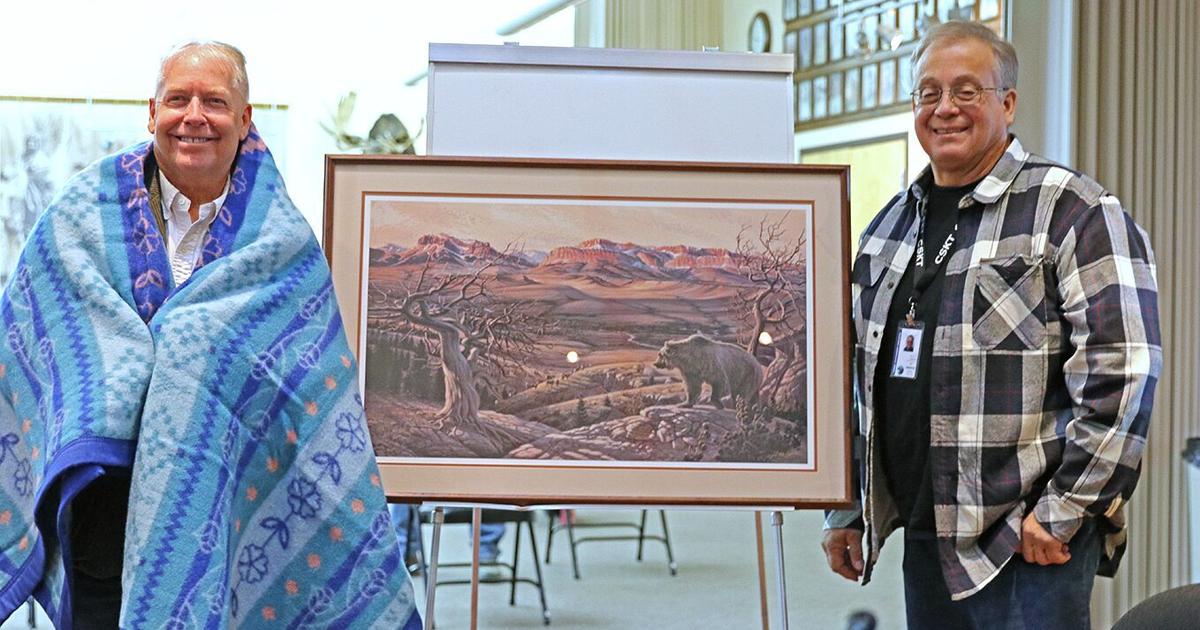 FWP Region 1 Director Receives Department of Natural Resources Retirement Gift | News
Char-Koosta News
PABLO — Jim Williams, outgoing Kalispell Region 1 director of Montana Fish, Wildlife and Parks, stopped by Tribal Council chambers on Tuesday to introduce the former director of the Fish, Wildlife, Department of Natural Resources Recreation and Conservation, Tom McDonald, a grizzly bear copy in his wild habitat in the Bob Marshall Wilderness.
Williams said the print was a "retirement" gift for McDonald now that he has moved on to chair the Flathead Nation Tribal Council.
Williams praised the work the Tribes and especially McDonald's have done for the "seamless restoration of the bison chain restaurant."
"You taught me a lot Tom, you were a mentor to me," Williams said. "I'm really excited about how the state and the tribes are working together. I want to thank you and your excellent staff for this relationship.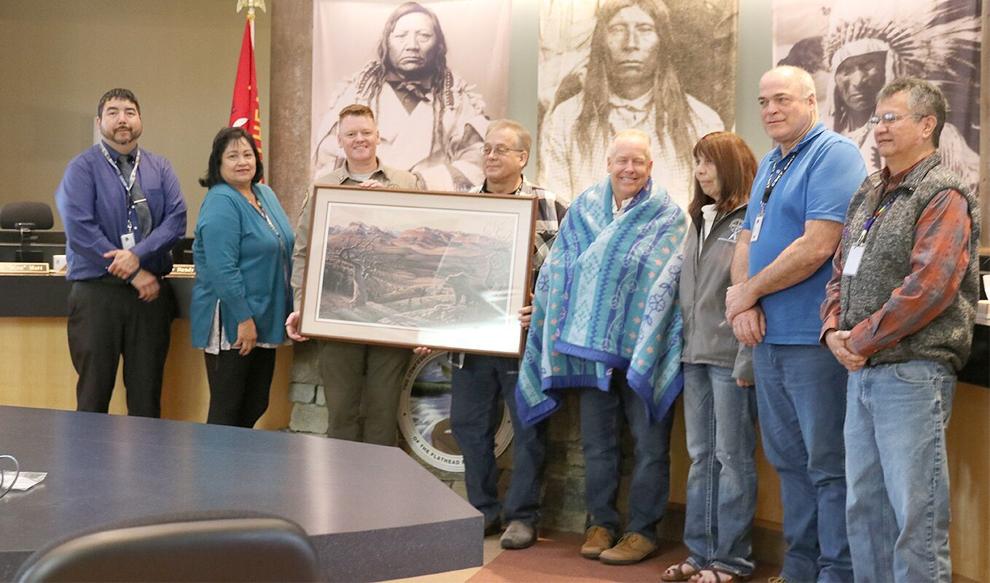 And you know how it is in Indian country – the NRD had a special present of a Pendleton Blanket for Williams as a retirement present and a goodwill gesture of respect and appreciation for his years of work with NRD. Williams, a certified wildlife biologist, has worked for FWP for more than 30 years and will officially be out of FWP on April 8. He has served as Director of Region 1 since November 2014.
"It's really about you, Jim," McDonald said. "You are hands down the favorite person at Fish, Wildlife and Parks with whom we have worked for thirty years. We appreciate the work you do. Thanks Jim.
He earned an undergraduate degree in biology with a major in marine biology from San Diego State and Florida State universities and his graduate degree in wildlife biology from the University of State of Montana in Bozeman.
"Jim has always been a champion of the Department of Natural Resources. It was part of the culture of mutual respect for what we do and the resources we (NRD and FWP) manage. said Rich Janssen, director of NRD. "Jim is an excellent wildlife manager and a wonderful human being. He is a true friend and ally of the indigenous peoples. A champion of tribal rights.