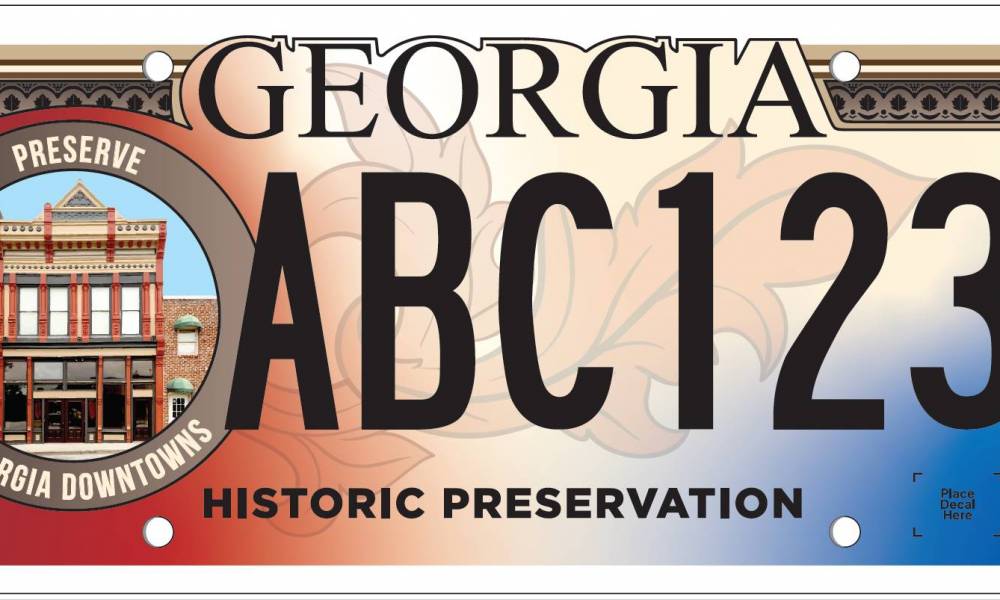 Georgia's new license plate supports historic preservation
[ad_1]
Drivers with Georgian license plates can now show off a new look while supporting the state's historic preservation division. The HPD released its new license plates this week under the theme "Preserving Georgia's Downtowns". The HPD, now part of the Georgia Department of Community Affairs, works with federal agencies to help them comply with historic preservation laws and regulations, administers several economic development programs, and collaborates with key stakeholders for the planning, conservation, tourism and site protection. .
HPD's Georgia Heritage Grants program matches funds raised through plaques. Since 1994, the program has matched more than $ 3.5 million.
The new plates cost $ 45, of which $ 20 goes to the HPD, $ 5 is earmarked for the Georgia General Fund, and the remaining $ 20 is the standard license plate fee. Historic preservation plaques can be purchased at any county tag office upon request. New retention plates can arrive within seven to 10 business days from the date of order. Temporary plates are issued at the time of purchase as special plates are not normally in stock. Georgia Historic Preservation Plates can also be purchased with a new vehicle by simply requesting the upgraded tag.
For more information on the Georgia Historic Preservation Division, visit our web page: https://www.dca.ga.gov/georgia-historic preservation-division.
---
Georgia Department of Community Affairs
[ad_2]