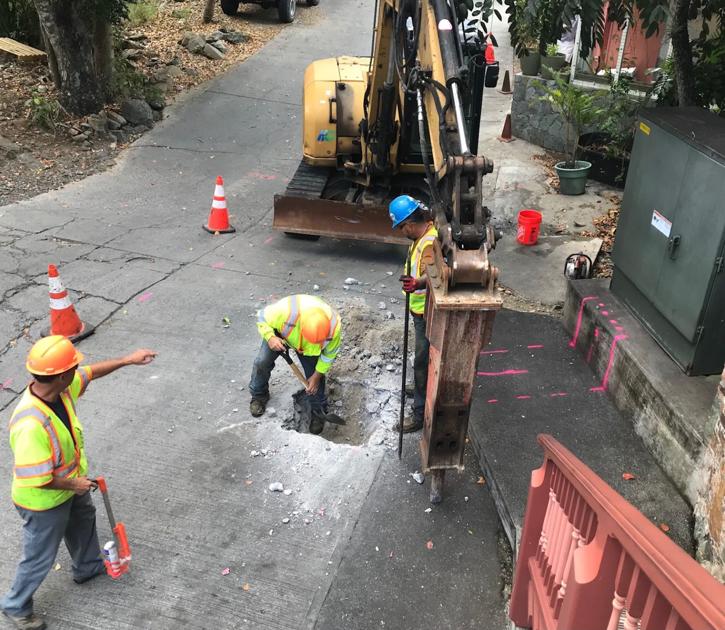 Historic Preservation Committee calls on WAPA to stop digging test wells in Cruz Bay | Island life
Historic Preservation Committee Chair Pamela Montegut told Wednesday's virtual committee meeting she was "baffled" that the VI Water and Power Authority was digging test pits ahead of its planned line burial without an archaeologist on site as ordered by the committee.
"I would like you to say that there will be no more excavations without an archaeologist present in the historic district of Cruz Bay," Montegut told WAPA project manager Cordell Jacobs, who represented the Authority at the meeting. .
"There are tremendous assets out there that are culturally important to the people of the Virgin Islands, and without proper control these cultural assets could be destroyed. The people who were here before the Virgin Islands had this name set us up to avoid damaging this history and to try to preserve this history. It is in our own name. Do we need to provide you with a cease and desist until you provide yourself with an archaeologist? "
Jacobs assured the committee that no further excavation would take place without the supervision of an archaeologist.
Boreholes approximately three by three feet and up to two feet deep have already been drilled between Mongoose Junction and the post office.
Trenching for the project has not yet started and WAPA is in the process of recruiting a contract archaeologist, Jacobs said.
Historic Preservation Committee member David Knight Sr. has opposed misinformation about whether wooden poles in historic Cruz Bay would be removed as part of the line's burial project.
"You were dishonest when you said the poles would fall and there would be no more wires in Cruz Bay," Knight said. "I'm afraid the public felt that putting the electricity underground meant the poles and wires were going to somehow disappear. This is an impression I got of a WAPA press release and the way it was presented to the community of St. John. I think we need to be more honest about the expectations so that people aren't upset.