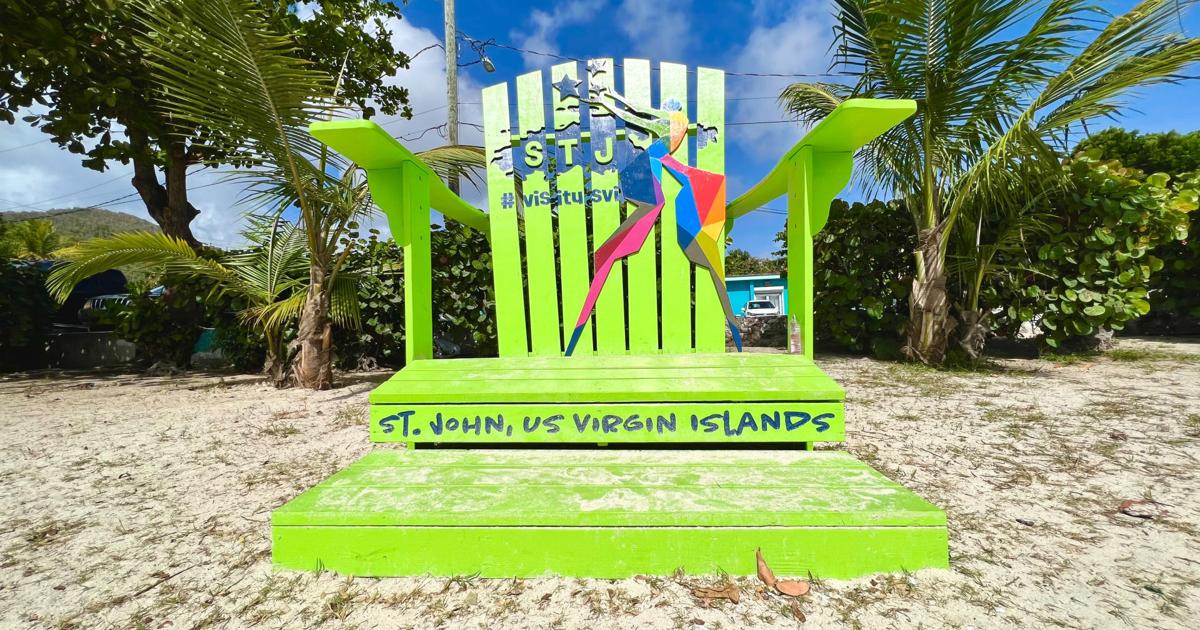 Historic Preservation Committee Rejects Cruz Bay Presidential Bid | New
A retroactive request to the VI Historic Preservation Committee for "placement of an oversized Instagram spot chair" was quickly denied during a virtual hearing on Tuesday. The request was submitted by St. John Administrator Shikima Jones-Sprauve and Festivals Division Director Ian Turnbull, who were not present at the hearing, after the chair had already been placed on Cruz Bay beach between the ferry dock and the earlier battery. this month. This stretch of beach is part of the Cruz Bay Historic District.
Upon learning that the request included a request for the chair to be a permanent feature on the beach, HPC member Enrique Rodriguez's reaction was swift and definite.
"Oh no, forget it," he said. "It's not approved."
Committee member Kurt Marsh Jr. said it was an easy decision for HPC to make.
"That chair shouldn't be there permanently, and I probably wouldn't have been okay with having it there temporarily either," Marsh said. "We need to have a serious conversation about how the administrator's office is going to help us maintain the historic district of Cruz Bay in the future. It's quite embarrassing to see the administrator's office go against the very rules and regulations that I, too, as a government agent, must abide by.
Committee member David Knight Sr. argued for a notice of non-compliance to be included in the HPC denial letter.
"There's no way in this world, with the number of times that Mr. Marsh and I and many of us have had conversations with this administrator, that she can claim that she didn't know that she needed a permit," Knight said. "It's so disrespectful."
All committee members voted in favor of denial and non-compliance except Sean Krigger, who abstained.
Jones-Sprauve, who was absent from the hearing due to a previously scheduled engagement in Coral Bay, said in a phone call Wednesday morning that she was unaware that the placement of the sitting chair photo required HPC approval.
"I didn't realize the highest office in the territory had to ask someone else for permission to do something on government property," said the St. John administrator, who added that she had not yet received an opinion from the HPC.
By mid-morning Wednesday, the bright green chair lay on the beach at Cruz Bay.