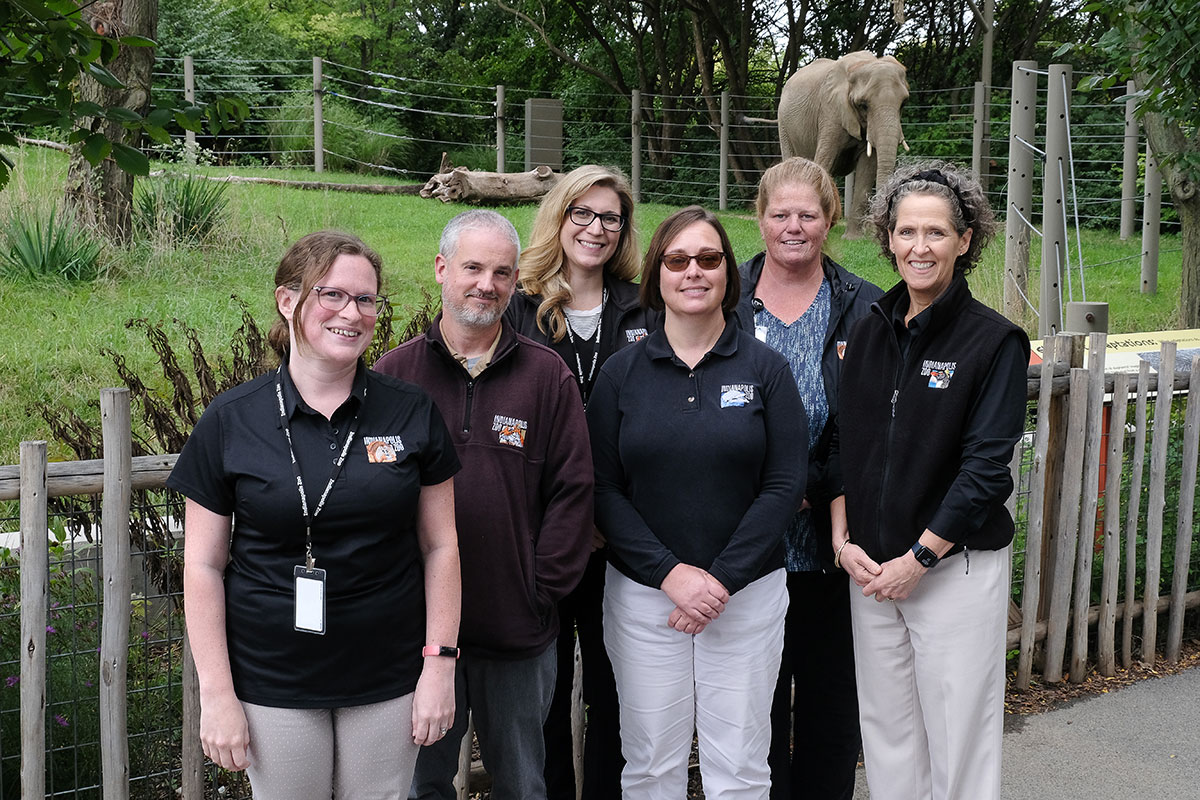 Indianapolis Zoological Society Inc. Human Resources Team – Indianapolis Business Journal
Jhe Indianapolis Zoo has worked for 24 years to create a more diverse staff as the entire zoo industry has tried to diversify.
For decades, about 75% of zookeepers were white; 16% are Hispanic or Latino; 4% are black.
This is a well-documented challenge for the industry. And the Indianapolis Zoo has established new programs and partnerships to expose young people, especially minorities, to all the zoo industry has to offer career-wise with a focus on high school and college students. .
In 2018, the HRD launched a training program in life sciences. The fee-based program is intended for senior college students and graduates who are seriously considering a career in animal or plant conservation.
It begins with a 12-week paid internship where students rotate around the zoo, spending time in different departments. Once this stage is completed, students who have already graduated can be hired full-time and spend a year in a training program to become a zookeeper or gardener.
Although the training program is open to people of all backgrounds, the zoo has intended to contact traditionally black universities about the program, and about half of the 11 trainees so far have been black women.
Mary Jane Bennett, the zoo's vice president of human resources and safety and security, said not all apprentices become interns after their internship. Some choose to follow different career paths, including one who chose to go to veterinary school, citing time spent at the zoo as inspiration.
"They have a good opportunity to take a look at what the zoo business is all about and [whether it is] for them or not," she said. Three of the 11 apprentices so far are now full-time zookeepers after completing their year as an intern, and one will be offered a full-time position
post soon.
"It was very successful," Bennett said. "I'm really excited about this program."
The zoo also works with high schools and universities to find interns, including Providence Cristo Rey High School and Martin University, which primarily serve minority students.
Since 2014, the zoo has welcomed two to five students from Providence Cristo Rey each year to do corporate study work during the school calendar. They spend part of their school days working in various departments, including marketing, life sciences, human resources, IT, education, and safety and security. The zoo welcomed 24 students in total, including five who are participating this year.
And last year, the zoo piloted Martin University's Martin WORKS program. The zoo welcomed its first intern last year, who eventually left the state. Martin's second intern will work with the zoo throughout this school year.•
Learn more HR Impact award winners.