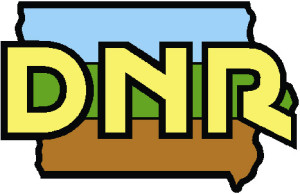 Iowa Department of Natural Resources Talks Safety During National Boater Safety Week | Raccoon Valley Radio
Not only does it happen on Memorial Day weekend, but it's also National Boater Safety Week this week.
Dustin Eighmy, conservation officer for the Iowa Department of Natural Resources, said Memorial Day weekend is considered the start of boating season. Eightmy says when people take their boats out for the first time this year, there are some important things they should remember.
"The most important thing this year is our navigation registration in Iowa which expired in April and expires every three years. This is a registration year where people have to register their boats. So if you've just taken it out for the first time, make sure you don't wait until Friday to register your boat, it probably won't happen and the registrar's office won't be open.
Eighmy tells Raccoon Valley that when people are in the boat they should remember to have life jackets on board for everyone on the boat and that all children 13 and under should also wear a life jacket. at any time. Eightmy says that with a weekend like Memorial Day, people need to remember to be smart about alcohol.
"Be sure to keep in mind that when drinking alcohol on the water, wind, sun, wave action can dehydrate you more quickly, the effects of alcohol can manifest a little faster and you might not know it and we don't have seat belts on the boats so when we come across an incident on the water it seems pretty serious and we don't want it to happen happens, we want to prevent that, so be careful what you drink there, drink plenty of water for the day.
Eightmy says people should also remember that they have someone designated to stay sober to run the boat, that they know how to run it.