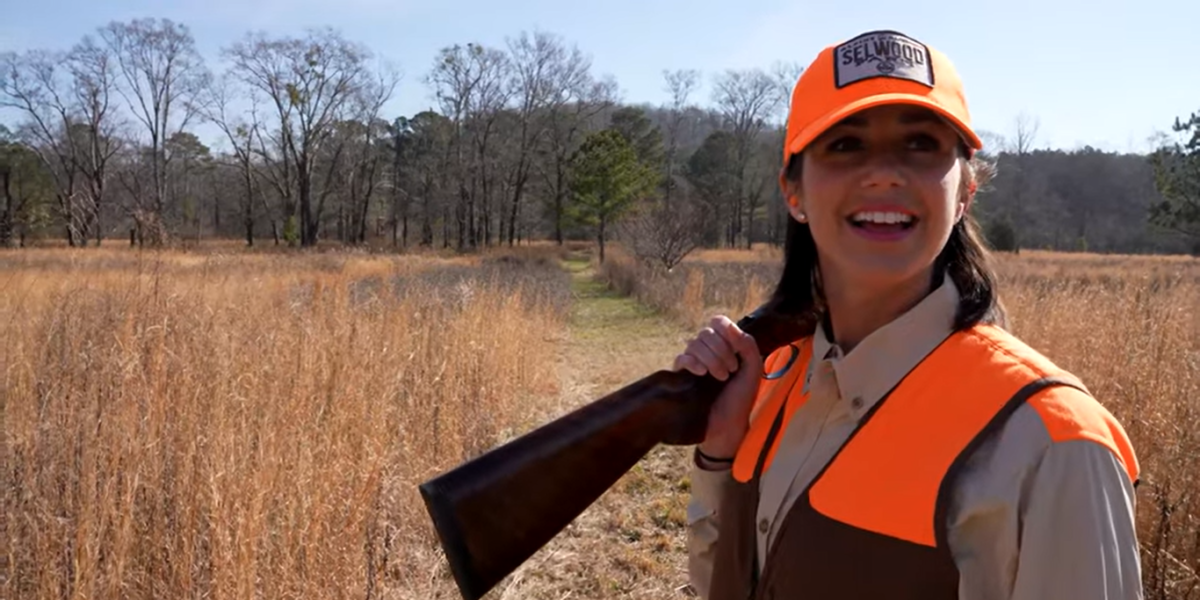 Katie Britt posts 'Alabama the Beautiful' video highlighting the state's natural resources
On Monday, U.S. Senate Republican hopeful Katie Britt's campaign released a video highlighting Alabama's natural resources and outdoor activities.
The video, titled "Alabama the Beautiful", was shot at Selwood Farm in Talladega County. From her childhood to the present day, the video depicts the role that outdoor recreation has played in Britt's family life.
Look:
Britt, who serves on the board of the Alabama Wildlife Federation, outlined in a statement her intentions to support the state's outdoor recreation industry if her bid to become a junior senator for the 'Alabama was proving successful.
"God has blessed Alabama with an abundance of natural beauty and resources, and our family is very proud of all that our home state has to offer," Britt said. "From Black Belt to Wiregrass, from Shoals to Lookout Mountain, to our sparkling Gulf Coast, Alabama has something unique for everyone. In the Senate, I will continue to support the preservation of our lands and waterways for the sportsmen and families of Alabama to enjoy for generations to come.I want our great state to always be a place where our children and our children's children want to live, love, work and raise their own family.
The state of Alabama, rather than the federal government, should hold autonomy over its lands, according to Britt.
"Alabamians are in the best position to preserve and use our own lands, waterways and resources," Britt added. "We don't need the feds telling us how to do it, and we certainly don't need them trying to do it for us. Almost anything the federal government touches turns into a disaster, and they need to stay away and support Alabama-led efforts to ensure our state remains Alabama the Beautiful long into the future.
Dylan Smith is a staff writer for Yellowhammer News. You can follow him on Twitter @DylanSmithAL