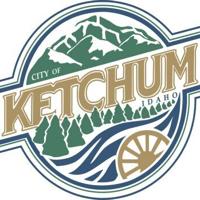 Ketchum leaders give final approval to Historic Preservation Plan | ketchum
Ketchum City Council members gave final approval on Monday to the city's plan to preserve historically significant buildings in the downtown area.
Council voted to proceed with the third reading of a permanent ordinance that sets out the responsibilities and duties of the city's new Historic Preservation Commission, including its process for reviewing proposals to demolish or alter buildings in the town center deemed to be of historical significance. Ordinances require three readings before council to be enacted.
The development of the ordinance and the reconstitution of the Historic Preservation Commission has been underway since October 2020, when the city council issued a 90-day emergency ordinance prohibiting the demolition of any building on a newly composed list of structures. historically significant. This highlighted the legislative process that ended with Monday's vote and signature by the mayor.
The Historic Preservation Commission consists of five members appointed by the Planning and Zoning Commission and the community for two- and three-year terms. In addition to reviewing proposed changes to historic buildings, it will maintain and eventually update a list of downtown buildings that the city considers historically significant.
The permanent order replaces an interim order that was due to expire on January 15.
"It's about how we want to balance development and history," said Mayor Neil Bradshaw. "It's been a year-long road. … It was a long process.
The five members of the commission are Mattie Mead, Wendolyn Holland, Jennifer Cosgrove, Rick Reynolds and Jakub Galczynski. The commission was revamped last year after a previous iteration of the panel was disbanded by the city.