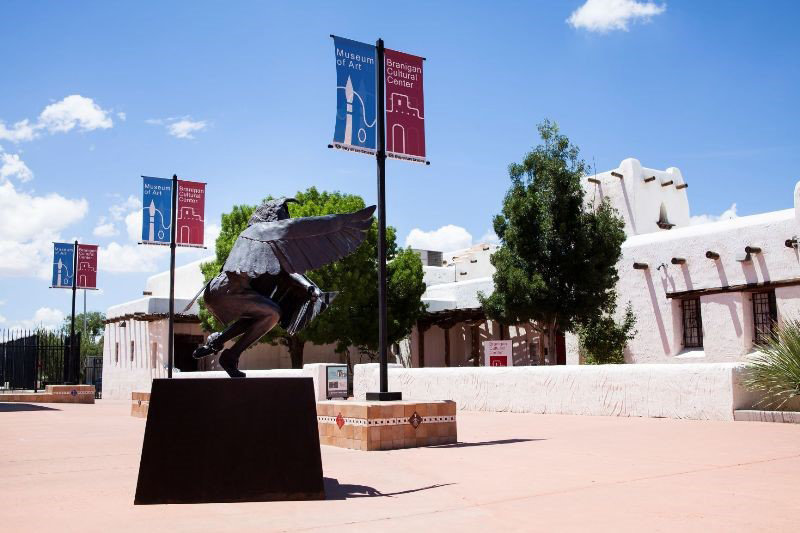 Las Cruces Historic Districts: Original Urban Site and Historic Preservation
Leaving the town of Las Cruces
The Branigan Cultural Center presents "History Notes: Las Cruces Historic Districts – Las Cruces Original Urban Site" Thursday, February 10 at 1 p.m. live on Zoom.us. To attend this virtual presentation, visit zoom.us with webinar ID 88021168241 or email [email protected] to request a link.
City of Las Cruces Historic Preservation Specialist Dr. Troy Ainsworth will provide an overview of the built environment that extends from the original urban site of Las Cruces west to the railroad depot in Santa Fe (now the Las Cruces Railroad Museum). Delve into possible lessons from urban renewal missteps, explore the relative newness of downtown, and learn about the role of historic preservation in planning for the long-term sustainability of growth in Las Cruces.
Troy M. Ainsworth received a Doctor of Philosophy in Land Use Planning, Management, and Design with an emphasis in Historic Preservation from Texas Tech University in May 2005. A student of frontier history, his research interests include the region's architectural heritage, military history, exploration and sports history. From 2007 to 2010, he served as the Historic Preservation Officer for the City of El Paso, Texas. In April 2019, he was selected as the first Historic Preservation Specialist for the City of Las Cruces.
The Branigan Cultural Center is located at 501 N. Main Street and is accessible from Stop 1 of the RoadRUNNER transit route. Visit the website at: MUSEUMS | Las Cruces, New Mexico (las-cruces.org) or follow the Museums of Las Cruces on Facebook and Instagram @LCMMuseums.
For more information, contact Hailee Alexander, Education CoOp, at 575-541-2154 or by email at [email protected]