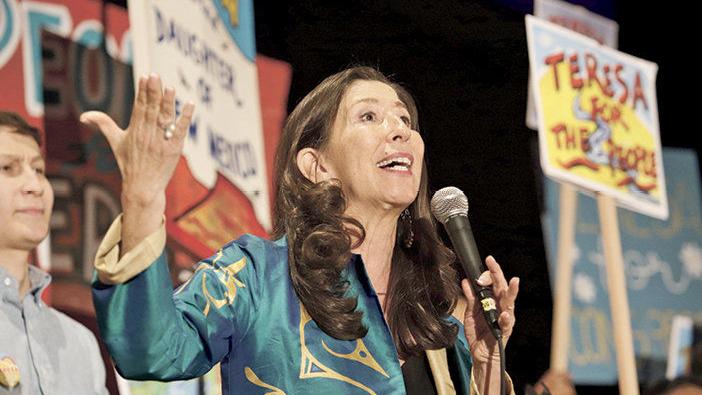 Leger Fernández secures funding for infrastructure and historic preservation projects | Politics
[ad_1]
On July 1, residents of northern New Mexico counties had reason to celebrate as Congresswoman Teresa Leger Fernández secured $ 20 million in federal resources for transportation and infrastructure projects in the under the INVEST in America law. Funding will go to Taos, Santa Fe, San Juan, Roosevelt, Rio Arriba and McKinley counties.
The funds are a much-needed relief for one of the poorest areas in a state ranked 45th (out of 50 states and Washington DC) for infrastructure maintenance according to USNews.com.
As part of the INVEST in America law, Fernández also secured an amendment to permanently authorize the Historic Preservation Fund (HPF) and double its credit authorization level to $ 300 million for each fiscal year. The HPF helps finance programs dedicated to the preservation of cultural heritage.
The amendment is a special gift to the member of Congress, who served as vice-chair of President Obama's Advisory Council on Historic Preservation.
"I am happy that my colleagues in the House agree [on the bill's importance] and voted to include my amendment to allow increased funding for the Historic Preservation Fund in the INVEST in America law so that we can continue to expand our support for cultural and historical projects across the country, "she said in a press release.
Members of organizations such as the National Association of Tribal History Preservers (NATHPO) were quick to express their support for Leger Fernández.
"My sincere thanks to MP Leger Fernández for leading this amendment and seeing it come to fruition," said Kurt E. Dongoske, NATHPO board member. "The authorization level of the HPF has not increased since its inception in 1976.
"Tribal historic preservation offices and state historic preservation offices are the backbone of the implementation of the National Historic Preservation Act," Dongoske continued, "and funding is well below the ever-increasing demand. For Zuni Pueblo and many other tribes, tribal historic preservation offices are a central part of cultural preservation and protection of ancestral sites, sacred places and traditional cultural property upon which the responsibility rests. stewardship of the Zuni towards the ancestors.
The HPF funds several grant programs that support preservation projects across the country, including those related to tribal preservation, equal rights movements, and historically black colleges and universities.
[ad_2]