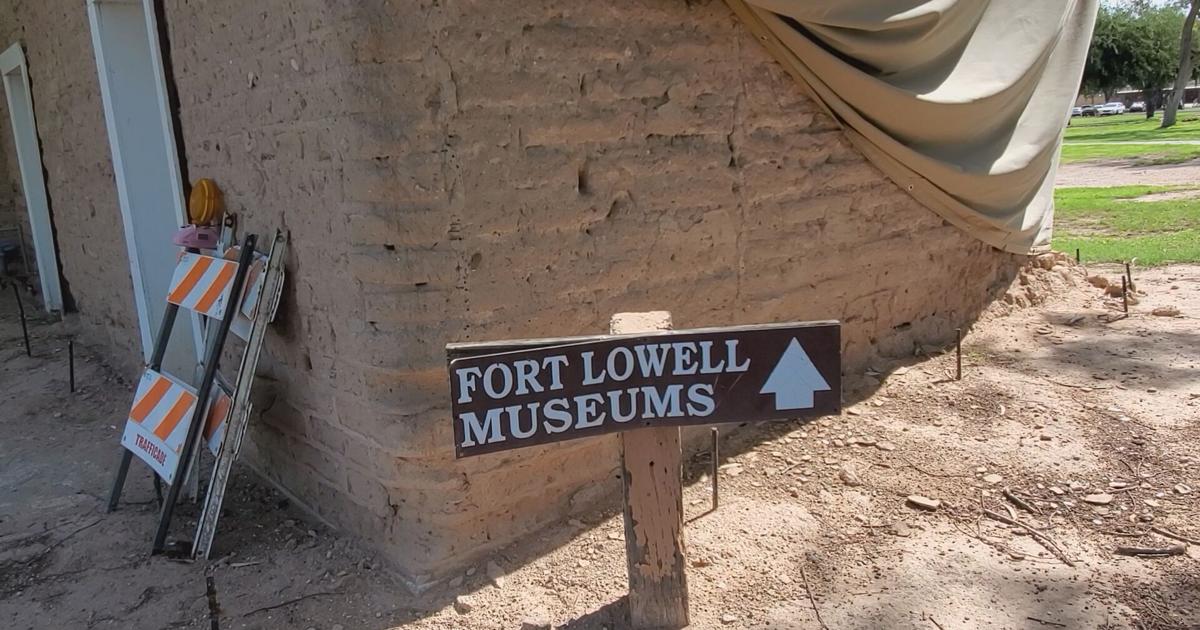 N4T Investigators: Fort Lowell Historic Preservation, What Happens to Millions in Voter Approved Funds? | New
TUCSON (KVOA) — A historic park in Tucson has been designated for restoration using voter-approved funds. But the years have passed and there is not much to show.
Voters may recall Proposition 407, a $225 million bond package passed in 2018. Much of that money went toward preserving Fort Lowell's history, but the project continues. to stagnate.
"So it was crumbling, falling apart." said local historian Troy Van Zandt.
Van Zandt is concerned about the historic adobe structures surrounding Fort Lowell Park, which was once a military post dating back to 1873. The canvas was draped after last year's monsoon. But Van Zandt says nothing has been done to maintain it and the metal pilings are doing more harm than good.
"As you can see, a lot of it just falls there, really doing nothing," Van Zandt said. "And it becomes structurally unstable."
Four years ago, $5.5 million in bond funds was dedicated to improving the Fort Lowell park. But so far only the swimming pool and tennis courts have been completed.
What about the remaining $3 million for historic preservation?
"Part of it is to be sensitive to the fact that this is a historic preservation area and to make sure that we follow the processes that the city has set out," said Jasmine Chan, program manager at the City of Tucson. .
As a result of our investigation, Chan told us that construction of the historically significant Fort Lowell Museum would begin August 10 and take 90 days to complete, to replace the adobe exterior, fix drainage issues and repair windows. and the doors.
"It's supposed to start this week, we're excited for it to happen," Chan said.
A day after our interview, Chan said asbestos had been found on the roof, delaying the project. No updated schedule was given.
"That said, we feel like we see light at the end of the tunnel," said Amy Hartmann Gordon, executive director of the Presidio Museum. "We have dates for some programs in the fall."
Gordon's team will help reopen the Fort Lowell Museum to the public with new historical exhibits, beginning in October.
"We're going to start by doing what we call contextual programming and that's because we don't want to rely on the building opening up until we absolutely know it," Gordon said. "And it's totally based on the maintenance situation."
In addition to millions in voter-approved funds, the city of Tucson received a $300,000 grant from Arizona State Parks.
Van Zandt hopes it was dedicated to the protection of the ruins of the military hospital and the corral of Calvary.
"You see it from the side; it's so thin you can almost put your finger on it," Van Zandt said.
Gordon says March is the 150th anniversary of the fort's establishment. She is looking for guides and volunteers to work at the museum three days a week.
If you would like us to investigate a story, email us at [email protected] or call our hotline at 520-955-4444.