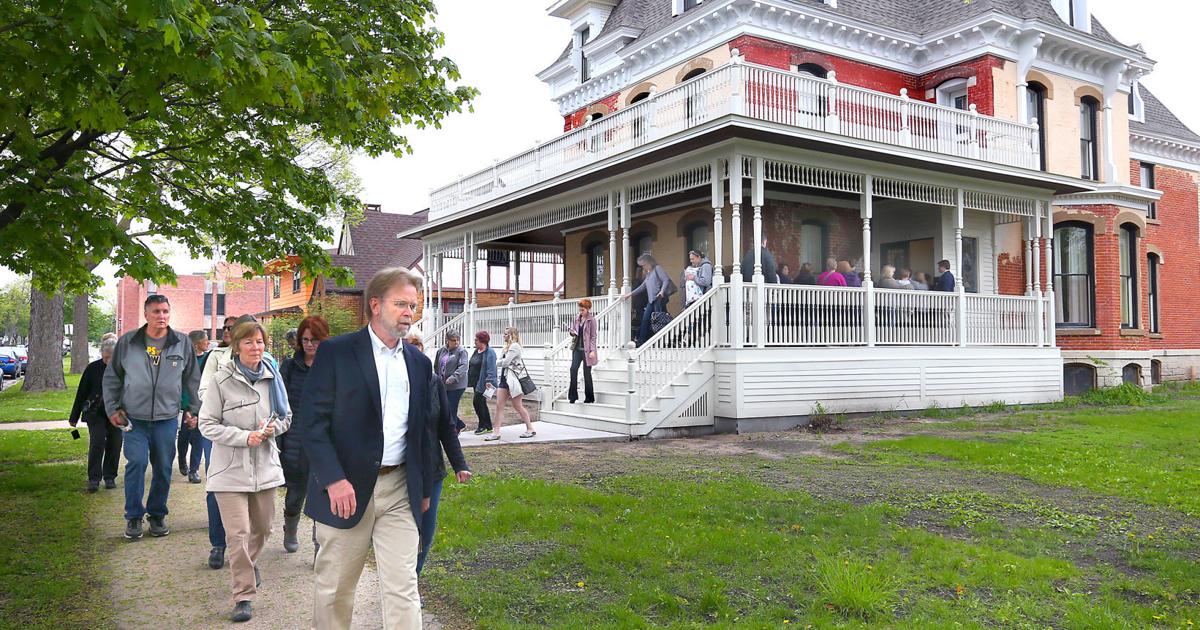 New Legislation Would Give La Crosse Commission More Authority Over Historic Preservation | Government and politics
[ad_1]
New legislation ahead of La Crosse Common Council next week aims to give a city commission more authority over historic preservation.
An amendment to the city's ordinances code would allow the Heritage Preservation Commission to make binding decisions on changes to historic structures, rather than being limited to recommendations to which it is currently limited.
"This is to ensure that the appropriate changes are made to our historic resources in our city to further protect them," La Crosse senior planner Tim Acklin told the Judicial and Administrative Committee Tuesday evening. The group unanimously approved the legislation.
The CHP is responsible for protecting and enhancing the history and attractiveness of the city by safeguarding its historic structures, sites and objects. It is made up of seven members, including one board member, who meet monthly.
Previously, the CHP was only allowed to issue certificates of recommendation when a property owner requested exterior modifications to a building individually classified as historic.
"This is non-binding, it is a recommendation and opinion only. So basically the owner can always do whatever he wants with the building, "Acklin said.
But this new ordinance change would give them the power to now grant certificates of suitability, similar to what's required in the city's two historic neighborhoods, which an owner must follow.
Landowners will still have the option of appealing a decision made by the CHP to the entire La Crosse municipal council, the same process in designated historic neighborhoods.
If the change is approved, it would be implemented city-wide and any structures that are already individually classified as historic city buildings would need one of these new certificates to change the exterior. But owners will have the option of opting out by waiving their historical identification.
City staff will send letters to all individually listed buildings describing the changes, giving them until March 1, 2022 to indicate whether they wish to be removed from the list.
It's on the advice of the town's attorney, Acklin said, instead of re-designating each property. Owners are not required to respond unless they wish to be removed.
Additionally, properties that have been approved for state or federal historic tax credits by the State Historical Preservation Office or the National Park Service will not need a certificate of fitness from the HPC.
Acklin told the J&A that the commission's new change in authority is in line with most of the state's HPCs.
"In fact, our state historic preservation office was quite surprised that we had this in place rather than a certificate of relevance process," he said.
The La Crosse Common Council will vote on the legislation next Thursday.
La Crosse architectural treasure hunt: Otto Merman's buildings
Photos: La Crosse County National Register of Historic Places
[ad_2]