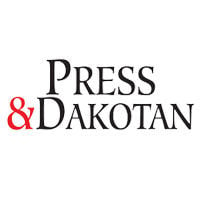 Noem Proclaims May as Archeology and Historic Preservation Month | Community
PIERRE – Governor Kristi Noem has proclaimed May Archeology and Historic Preservation Month in South Dakota.
The month "introduces the public to the disciplines of archeology and historic preservation and strengthens the enduring bond between past and present," Governor Noem said in the proclamation.
Historic Preservation Month has been celebrated in South Dakota since its nationwide inception in 1973. The state added archeology in 2005 to recognize it as a partner in historic preservation.
"South Dakota's cultural heritage is rich and diverse, represented by thousands of archaeological and historical sites, historic buildings and landscapes that have been identified and recorded throughout the state," said Ted M. Spencer, of the South Dakota State Historic Preservation. "Public appreciation and understanding is the foundation of preserving South Dakota's past for future generations."
The 2022 theme for the month is "Looking Local – History Where You Are". The South Dakota Office of Historic Preservation wants to encourage South Dakotans to research and learn more about their area's history.
The State Historical Society would like to know your favorite historic site in South Dakota, which will be shared on the society's Historic Preservation Facebook page. Email [email protected] or tag your own Facebook post using @southdakotashpo.
Once again, the State Historical Society sponsored a statewide essay contest for all fourth graders, the year South Dakota history is often taught. The goal was to allow students to better appreciate their historical resources, the stories they tell and why they should be cared for.
Students were asked to write a 100-400 word essay based on the prompt "This Place Matters". They were asked to write about any place in South Dakota that is at least 50 years old, why it is a favorite place for them, and why it should be saved. It didn't have to be an existing historic site. Entries were judged on quality of writing, content and theme, and originality of thought.
There were 118 entries, from 12 different cities and 11 different schools across the state.
The first place winner was Jack Hern of Rapid Valley Elementary in Rapid City. Jack's essay was titled "The Spokane Mine and the Ghost Town" and was about the Spokane Gold Mine near Custer State Park. He won a cash prize of $100 and a one-year family membership in the South Dakota State Historical Society worth $55.
Liv Knopp, also of Rapid Valley Elementary in Rapid City, took second place. Its title was "The Learning Library" and was written about the Rapid City Public Library. She won a $75 cash prize and a one-year family membership in the State Historical Society.
Faith Roehrich of Clark County Elementary in Clark won third place with a story called "A mistake that matters to me" about Bowdle's water tower. She won a $50 cash prize and a one-year family membership in the State Historical Society.
For more information about this annual celebration or other historic preservation programs, contact the State Historic Preservation Office at the Cultural Heritage Center, 900 Governors Drive, Stone, SD 57501-2217; phone 605-773-3458, email [email protected] or website history.sd.gov/preservation. For more information on membership in the State Historical Society, visit history.sd.gov/membership or call 605-773-6000.