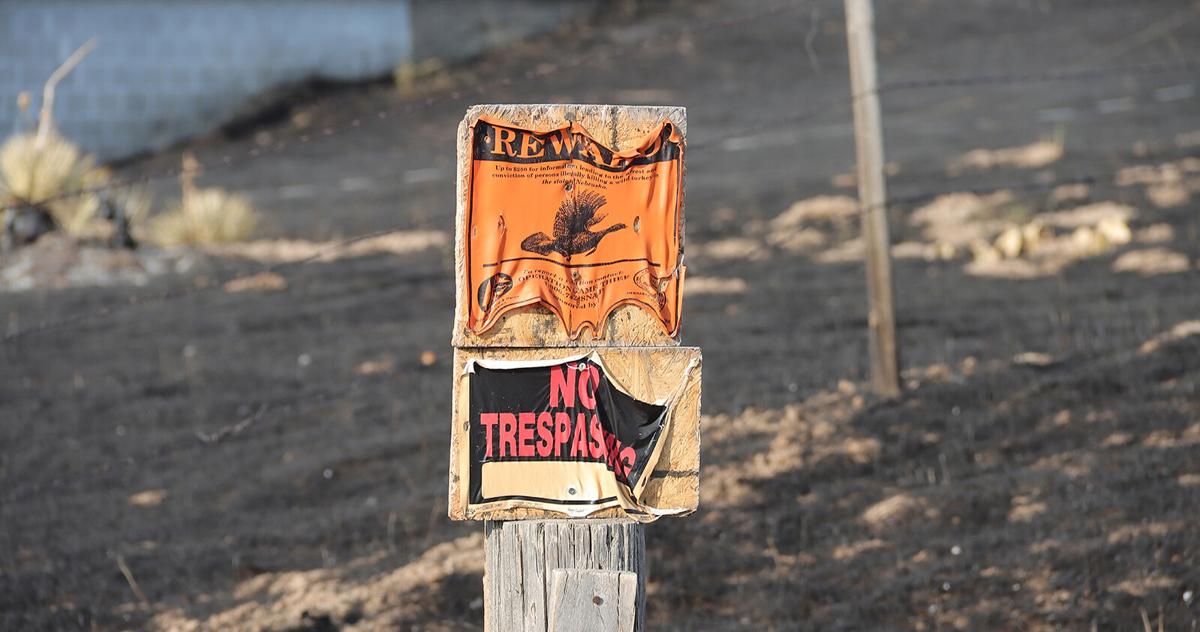 Resources Available for Property Owners Affected by the Carter Canyon Wildfire | farm and ranch
The Carter Canyon Fire which burned 15,630 acres in July and early August affected farmers, ranchers, rural landowners, wildlife management areas and Platte River Basin Environments Lands (PRBE ).
Those affected by the fire that swept through the canyon are encouraged to report losses to the United States Department of Agriculture (USDA) Farm Service Agency (FSA) who will offer guidance in navigating optional assistance programs.
In a statement provided to the Star-Herald, Ainsley Lockwood, executive director of Scottsbluff FSA, said: 'When you are at a time and place where you can safely assess the impact of wildfires on your operation, be sure to contact our office to report any damages and losses to crops, livestock and agricultural infrastructure. We can review potential program assistance with you. »
Producers reporting losses within 30 days of the wildfire were eligible for the Livestock, Bees and Livestock Fish (ELAP) Emergency Assistance Program. The program provides compensation for losses including grazing, purchased or produced feed, purchase of additional feed beyond normal amounts, and livestock feed transport costs.
Bobbie Kriz-Wickham, USDA-FSA Public Affairs and Outreach Coordinator, said the USDA office has seen a steady stream of producers participating in the ELAP program.
Programs available outside of the 30-day calendar requirement for those affected by the wildfire include, but are not limited to:
– The Emergency Conservation Program, open until October 17, for financial and technical assistance to landowners replacing or restoring fences and removing debris from property.
— The Tree Assistance Program for arborists and nurserymen offers cost-shared assistance to replant or rehabilitate eligible trees, shrubs or vines.
— Growers covered by the FSA's Uninsured Crop Disaster Assistance Program should contact the FSA office to report losses in order to meet the time limits specific to the crop covered.
— Direct and guaranteed agricultural loans through the FSA, including operating and emergency agricultural loans. Loans can help replace essential goods, livestock purchase inputs, equipment, feed, seed, living expenses and other needs.
— The Livestock Forage Disaster Program for growers affected by persistent drought conditions may be an available resource. The program provides financial assistance to producers who own or contract out the raising of eligible livestock and forage acres.
"I think funds are going to be limited and light relative to need," said Scott Schaneman, general manager of the North Platte Natural Resources District. "I think the most important thing these growers are going to have to rely on is support from the federal government. I know it sometimes takes a long time to come, but hopefully they can get some help in hand.
The North Platte Natural Resources District (NPNRD) will offer those affected by the fires assistance through current conservation programs such as the Nebraska Soil and Water Conservation Program (NSWCP).
"Our assistance is what we normally offer," said Todd Filipi, NPNRD's resource conservation coordinator. "In this NSWCP program there is a cut in mid-February, but we can do cross fencing, livestock development and that sort of thing, helping landowners get back on their feet."
NPNRD will have saplings and plugs for sale, as well as grass seeding, with equipment capable of navigating difficult terrain to provide planting services.
"Included in livestock development, some of that money can go to seeding grass, if people are really nervous," Filipi said. "I think a lot of that stuff over there is going to come back if a guy is patient with it or if a guy wants to plant something different to maybe seed on it, we can do that."
In addition to conservation programs, the NPNRD will provide on-site assessments and discuss recovery planning options.
"We definitely went to see some of the properties and what's already burned down," Filipi said. "Lots of grass and stuff on the flatter area, the fire spread pretty quickly but it's already green again. Obviously it's taken some of the tonnage in feed in the meantime but if we see timely rains , some will come back pretty quickly for these guys.
Filipi said he was urging those affected by the wildfire to be patient and advising that burned and felled trees be left where they are for the short term, when possible, to create natural barriers against the erosion protecting the topsoil.
Doak Nickerson, district forester for the Nebraska Forest Service, also encourages landowners to wait until spring to remove damaged trees unless they interfere with fences or structures.
"Absolutely our immediate concern will be the washouts of the ravines, the heavy rains that may occur between now and the greening of the grass next spring and summer," Nickerson said. "So my recommendation to people there is not to do any deforestation at this time."
The Nebraska Forest Service is ready to offer assistance on two fronts once funding through grants becomes available. The first would be a reactive approach with a cost-shared program to assist in the removal of dead trees. The second would be proactive with grants targeting future replanting efforts.
"With any government entity, we need to leverage fundraising efforts and that's in the air right now," Nickerson said. "We hope that in the future we will be successful in securing some kind of grant to help affected landowners."
He said the Forest Service would likely design replanting efforts similar to the wildfire footprints in the Pine Ridge area, which focused their efforts on restoring native species using a manual planting crew.
"I think our best step, based on past experience with these wildfire footprints, is to go into a pattern of expectation and hope that these tree root systems will help a little bit to keep the ground from erode," Nickerson said. "It's a drastic change in these watersheds with tree cover that was there before. Now it is gone or parts of it are gone. It's just a black skeleton standing in those hills and so I have to change my mind a bit and be humble about it.
"These landowners and people affected by the fire are going through a tough time right now and we need to reset, I think, and understand where they're coming from. Once we move on, we move past this horrific event, and then we can look to the future, that's where we need to go and that's where we're headed.