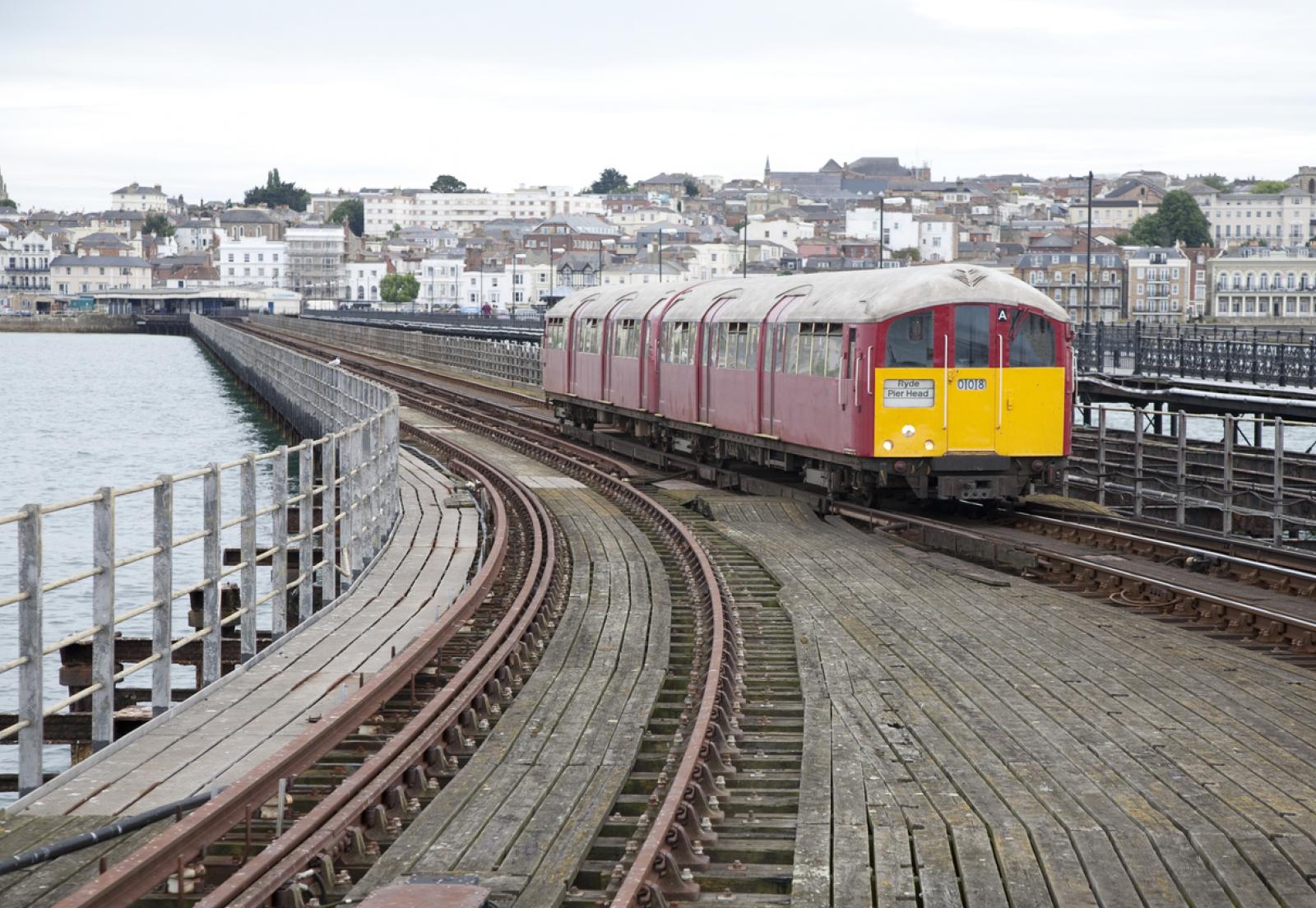 Ryde Pier maintenance work aims to preserve historic infrastructure
Ryde Pier will see maintenance work carried out as part of a partnership between Network Rail and South Western Railway, aimed at strengthening the pier to ensure its lifespan can be extended for up to 60 years, providing key transport for the people of the Isle of Wight long into the future.
This scheme will see a forced closure of the line between Ryde Esplanade and Ryde Pier Head, starting on Sunday 30 October and ending in spring 2023. This closure will affect the movement of people in the area, with SWR operating a shuttle service between Ryde Pier Head and Ryde Esplanade throughout the period.
Claire Mann, Managing Director of SWR, said:
"During our improvement program in 2021, which saw us introduce the first new trains on the Island line in over 30 years, engineers inspected Ryde Pier and found that major work was needed to continue to run the trains.
"We have worked closely with Network Rail to ensure that the necessary repairs can be carried out while causing as little disruption as possible, as we know this is an important link between the island and the services of ferry to the mainland.
"We are sorry for the inconvenience this closure will cause, but we are taking advantage of the opportunity before us by carrying out work that will provide our customers with smoother and more reliable journeys.
The pier has seen major structural decay throughout its life, as it has experienced nearly 150 years of weather erosion since its creation in 1880 by Victorian engineers. Throughout its life, the pier underwent superstructure reinforcement works in 1962, which allowed the bridge to be redone with a new steel frame, with various other repairs to come in recent years, such as the emergency maintenance in 2012 and 2013.
Due to constant repair work on different sections of the 686 meter long pier, this means that there are several different forms of construction scattered throughout the infrastructure. This creates problems for the engineering teams as they will be forced to use a variety of different methods to reinforce the pier, seeing both partial replacements and full refurbishments of the metal and timber structure.
Mark Killick, Network Rail's Wessex Route Manager, said:
"We are delighted to finally begin work on Ryde Pier, which after 142 years of service is in dire need of maintenance to support SWR's Island Line services in the future.
"Planning this work was very difficult as we had to work around other Island Line improvements while trying to understand the condition of the structure. Our engineers now have a very complex work program to deliver, made more difficult by the different methods of construction of the pier and the seasons in which they will be working.
"Our goal is to have everything completed by the spring of next year and we are grateful to customers for their patience during what we know will be a disruptive shutdown."
Interested in learning more about opportunities to become a key supplier to the UK rail industry? Attend TransCityRail and access an exclusive market of buyers from Network Rail, HS2, rail operators, major contractors and all other levels of the supply chain. For more information and to reserve your place Click here.