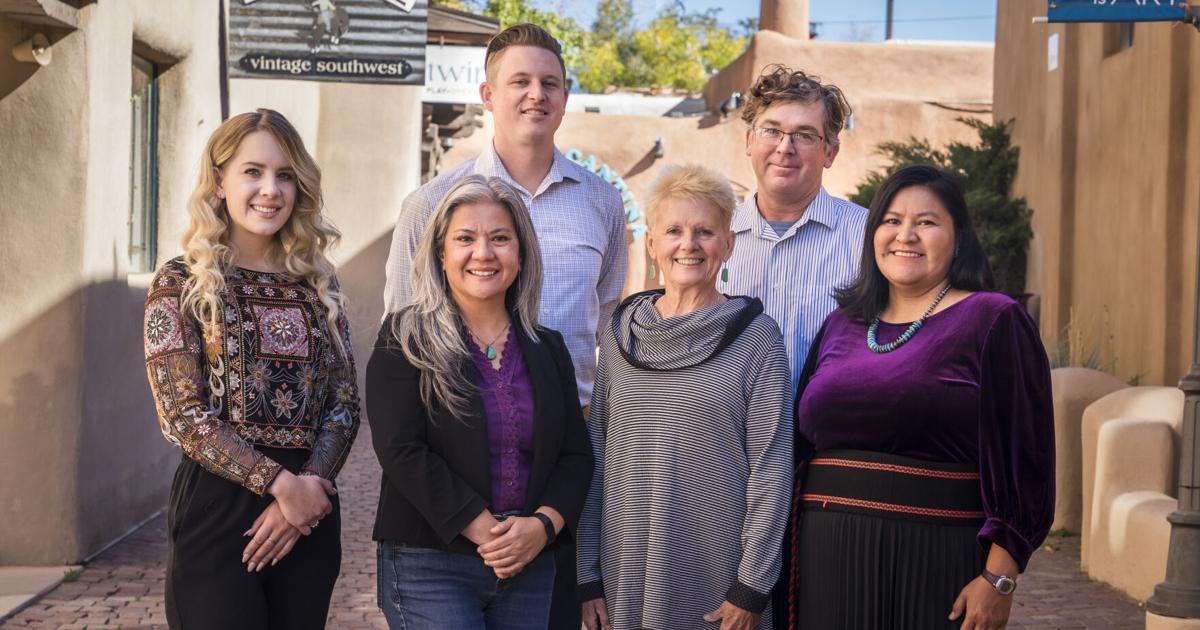 Success Story: Historic Preservation and Economic Development | Sponsored
If you happened to notice a large group of people armed with brooms, shovels, weeders, and leaf blowers cleaning up downtown recently, then you've seen Taos MainStreet in action. Beautification is just one of the nonprofit's areas of work, which strives to revitalize downtown Taos while preserving its history and culture. Their efforts are having an impact.
"We do at least two cleanups a year," said executive director Charles Whitson, who was born and raised in Taos. "This fall we partnered with the City of Taos Parks and Recreation Department and had volunteers from Centinel Bank, working alongside district businesses, landowners and community members to clean up the center -town. We filled seven truck and trailer loads with trash, dirt and weeds. The positive impact was immediate.
To be involved