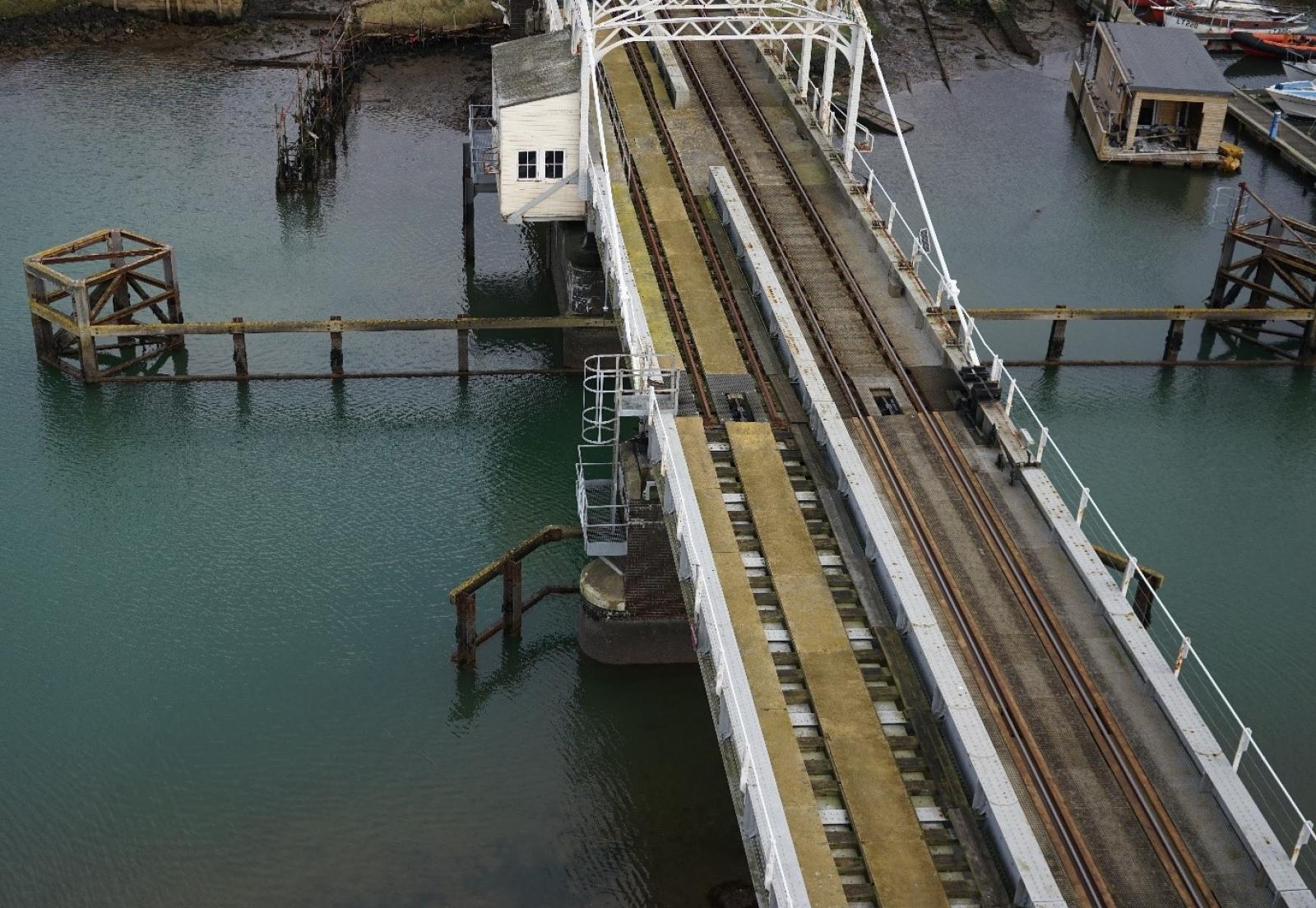 Swing bridge maintenance work to preserve historic infrastructure
Network Rail engineers will work on vital upgrades to the electrical and mechanical systems inside the Reedham and Somerleyton swing bridges, with work starting from Saturday October 22 to Sunday October 30.
These historic and iconic bridges are used to carry trains and general rolling stock across the waterways, while having the ability to swing open, allowing boats to pass. After more than 100 years of service to communities, internal infrastructure parts and mechanisms have become unreliable, requiring parts to be replaced and restored. The ambition of this project is to ensure the resilience and reliability of bridges, making them less likely to develop future faults, which, in turn, will reduce overall future maintenance costs.
Ellie Burrows, Network Rail Routes Manager for Anglia, said:
"These bridges on the Wherry and East Suffolk lines are an important part of our railway heritage and also essential pieces of infrastructure that keep rail and sea traffic moving. The renewal of components will reduce the risk of mechanical problems and help ensure the safe, smooth and reliable operation of services for our passengers, as well as maintaining access to ports and marinas.
During a project of this size, there are often safety issues for passengers along the route and the crews carrying out the work. To ensure this work is carried out safely for all parties, a section of the railway will have to be closed, meaning buses will replace trains between Norwich and Lowestoft for nine consecutive days between Saturday October 22 and Sunday October 30.
The opening days of the project (22nd and 23rd October) will see further work on the Oulton Broad Swing Bridge, resulting in further bus replacements between Halesworth and Lowestoft this weekend only.
Jamie Burles, Chief Executive of Greater Anglia, said:
"Our new trains have already improved the reliability of our Norwich and Ipswich-Lowestoft lines and this work will make it even better, which I know our customers will appreciate. During the works we will ensure that customers can still make their journey with a rail replacement bus service.
Access to the river for ships will be limited during the works, but there will be short windows of opportunity to open the bridges during the closures. These are communicated by the Broads Authority directly to boat users.
These upgrades, when completed, will have transformative value for Greater Anglia's train passengers and boat users who will reliably reach their destination for years to come, while ensuring that historic infrastructure can be defended and integrated into modern transport.
The continuation of work on the three swing bridges will take place in the spring of 2023, the closing dates being to be specified.
Interested in learning more about opportunities to become a key supplier to the UK rail industry? Attend TransCityRail and access an exclusive market of buyers from Network Rail, HS2, rail operators, major contractors and all other levels of the supply chain. For more information and to reserve your place Click here.